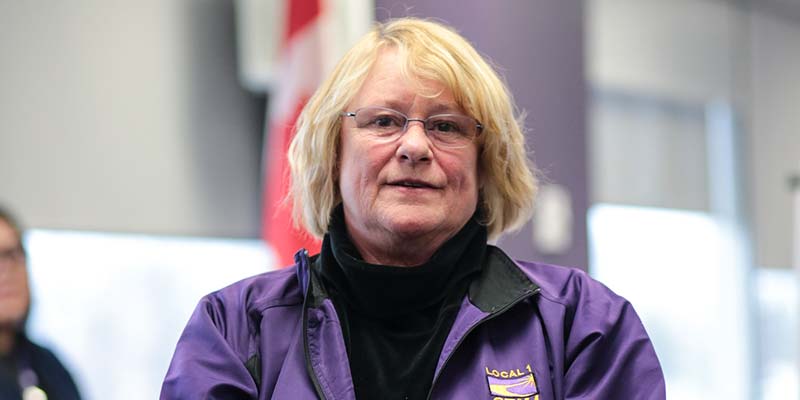 Jill McEnaney works full-time in Kawartha Participation Projects at the City of Kawartha Lakes. As an experienced canvasser, Jill explains the importance of voting in Peterborough.
"Over the years, I've learned that many of our members in Peterborough aren't politically aware, and in turn we don't get many canvassers in the region."
"Through my work, I've been opening members up to the idea that voicing their opinions and getting educated on party platforms are a must if they wish to see their workplace issues addressed in politics."
She says she also hopes to see more members get involved with Team Up in the future, so that they can motivate their brothers and sisters to become more engaged with SEIU Healthcare and vote confidently during elections.
"Numbers really do make a difference. We have our work cut out for us when likeminded people come together for a common cause, especially with the changing political climate and how it's affecting healthcare."
To encourage members who are hesitant about joining Team Up, Jill shares how she got through her very first canvassing experience.
"I was very nervous doing it the first time around, so I listened to the members I canvassed with to learn more about what I was canvassing in the first place. When you know what you're talking about and how to articulate it, you feel much more confident educating others on those matters."